FREQUENTLY ASKED QUESTIONS
MY ORDER
1. DELIVERY POLICY
Refer to Shipping Information page
2. PARCEL TRACKING
Please enter Order Number Code with prefix "T" or "NBZA" on the front of your order reference received into the section.
EG : T100012345 or NBZA000123-1
Please insert your tracking or waybill number.
3. RETURNS POLICY
Refer to Returns page
4. INCORRECT ORDER
4.1 We do our best to make sure that the product you ordered meets your expectations. From time to time the incorrect product can be shipped to the incorrect customer.
4.2 Please log a return on the New Balance Returns page with the reason "Incorrect order received". Unfortunately, we are not able to exchange your item for the correct one. If your full order is incorrect, we will issue a full refund including delivery charge if applicable.
4.3 We will issue a refund when the incorrect item has been received at our warehouse. See refunds procedure for more information.
5. REFUNDS
5.1 Once your parcel has been collected from your door, it will take between 3-5 working days for the parcel to arrive at our warehouse.
5.2 Once your return has been received in the warehouse, it will be inspected and booked back into stock which may take up to an additional 2 working days.
5.3 Once booked back into stock it takes an additional 3 working days for the payment to be processed.
5.4 Once paid, your refund will take 3 to 10 working days to reflect in your bank account, depending on your banking institution. Please note that the funds can reflect on the date of purchase.
5.5 Please ensure you check the correct bank statement before assuming non-payment, as it is a common customer query when refund reflects at date of purchase and customers are not aware.
6. CANCELLATIONS
6.1 If your order has been cancelled upon checkout but payment has gone through to New Balance, please send an email with your proof of payment to customercare@newbalance.co.za and request cancellation. In instances where, payment has gone through, but the order has not been confirmed, a refund will be processed.
6.2 Please note that if you wish to cancel your order after an order has been confirmed, please follow the returns process.
7. ALTERNATIVE PAYMENT
What is Payflex?

Payflex offers the first truly free payment plan in South Africa. Check out with Payflex and pay only 25% of the purchase price today. Your goods are shipped immediately. And you pay the rest over 6 weeks at no additional cost (zero fees, zero interest*).
* Default fees apply if you miss a payment.

How do I register for a Payflex account?

Yes. We pride ourselves on simplicity and making payments hassle-free. To apply for your Payflex account simply, select Payflex as your payment method at checkout, provide your ID number, and we'll assess you in seconds. No documentation is required. It's that simple.

What cards does Payflex accept?

You can use any American Express, Visa or Mastercard card (Debit, Credit or Cheque) to make a Payflex payment. It's so simple.

Is it safe to use Payflex?

Absolutely. Payflex is an established payments company, and part of the $1bn Zip Co group that is listed in Australia. All payments are processed through state-of-the-art PCI compliant payment systems that ensure the security of your payments.

How do I make a Payflex purchase online?

We're sure you want the short answer – with ease! When you've found the item you can't live without – even if you're not feeling too flush – click "add to cart" and head to the payment page (it's the one that usually comes up after you add your info) and select Payflex as your payment method. If you're a Payflex first-timer, we'll need to do a painless assessment. All we'll need are a few personal deets like your name, email address and ID number and our super-quick, awesome software will assess your application. Our system works in real-time, so if everything checks out, you'll be good to shop in less than a minute. You'll have to agree on the instalment schedule and pay your first instalment. Then it's business as usual, with the retailer preparing your goods for pick-up or to be sent off.

What's the maximum I can spend with Payflex?

This depends on your individual Payflex assessment. If you purchase regularly using Payflex and always make your repayments on time, then you'll be in our good books and we may increase your spending limit over time.

Is there really no interest and no extra fees?

That's right and we'll shout if from the rooftops! THERE REALLY IS NO INTEREST OR EXTRA FEES. Simply put, we're not like your traditional finance companies. We believe in giving you the choice to get it now and pay later! Pay your scheduled payments on time and you'll pay the original price your item was advertised for. It does sound too good to be true, doesn't it? There's only one time you would ever pay more … if you miss a scheduled payment, then sadly, we'll have to charge a R65 (incl. VAT) default fee to cover our costs and a further R65 (incl. VAT) for every week the instalment is outstanding for a maximum of three (3) charges. So, to avoid the added drama, just make sure you have money in your account in advance of your scheduled instalment. We'll email you in advance every time as a reminder.

Am I eligible to shop using Payflex?

That depends on you. Are you over the age of 18? Have a South African issued American Express, Visa or Mastercard (debit, cheque and credit are all good)? Live in sunny South Africa and have a good credit history (which our automated system will review when you sign up)? Then you should be good to go.

Are my details safe?

We'd never put you at risk! Our website is SSL secure and we don't store your card details. All payments are handled by a secure PCI compliant South African-based payment gateway. We promise you that we deal with your information in accordance with our privacy policy.

When will my payments be due?

Your first payment of 25% will be paid upfront and your goods will be delivered as if you'd paid the whole shebang! After that the next three (3) payments of 25% each will be paid automatically every two (2) weeks, for six (6) weeks. We'll definitely try to take your payment during the day, but if things go pear-shaped for whatever weird technical reason, or if you'd like to make a payment earlier, you can log in to your Payflex account ( https://customer.payflex.co.za/login) and make your payment manually. Just a heads up, you'll need to make the payment before midnight on the day it's due or you'll incur that dreaded default fee of R75.00 (incl. VAT).

Payflex customer support details:

T: 010 444 0004

W: https://www.payflex.co.za - via the chat bot on our website

Payflex x New Balance Campaign Terms and Conditions
GENERAL
Shop Running Shoes
New Balance running shoes range from racing flats to minimal styles to trail running shoes. Designed to meet the unique needs of runners, our variety of styles deliver the cushioning, stability or lightweight feel you need to perform your best. Constantly evolving and ever-changing to improve our running sneakers, New Balance is committed to bringing you fresh, high-performing products every time.
What Do The Model Numbers Mean?
The model or style number is a naming system for our shoes. While most of our "higher-numbered" styles feature more technology than our "lower-numbered" shoes that is not always the case. When deciding on a particular shoe, both the intended use of the shoe and your individual needs should be considered. The full model number, which is broken down into 3 parts, can be located on the underside of the tongue.
The letters before the number designate the gender and the activity for which the shoe was designed, as follows:
MT = Men's Trail
WT = Women's Trail
MO = Men's Outdoor/Multi-sport
WO = Women's Outdoor/Multi-sport
MW = Men's Walking
WW = Women's Walking
MX = Men's Cross-Training
WX = Women's Cross-Training
MC = Men's Tennis
WC = Women's Tennis
KJ = Kid's Running
KV = Kid's Running with hook and loop closure system
KT = Kid's Tennis
KX = Kid's Cross-Training
RC = Racing/Competitive
US = Made in the USA
The last two digits in a running shoe's style number specify the type of shoe as shown below:
50 (Fitness Running): For training on roads or for indoor workouts, the 50 series offers the combination of visual attitude and innovation with the responsiveness and power athletes need.

60 (Stability): Designs that offer industry-leading stability to reduce pronation while also providing unparalleled cushioning and comfort (eg, 860).

70 (Light Stability): The perfect combination of stability and speed, all in a lighter, sleek profile designed for runners who train at a faster pace (eg, 770).

80 (Neutral): For high-mileage runners who require light shoes and the protection of superior cushioning (eg, 880, 1080).

90 (Speed): For faster runners who want every advantage, including a superior ride and fit. The choice styles for professional and nonprofessional speed and distance runners


The letters after the numbers generally indicate the major colors of the shoe. For example, WB indicates white and blue and BK indicates black.
Should I Buy A Cushioning Shoe Or A Stability Shoe?
A cushioning shoe is made for both those with a neutral walking or running gait and for those who supinate (or roll outward) during their gait. If the wear on your sneakers looks even on both the inside and outside of the heel, you are probably a neutral walker or runner. A cushioning shoe is the best choice for you.
A stability shoe helps with pronation control. These types of shoes are designed with technology to prevent over pronation (or rolling inward during your gait). If the wear on your sneakers is mostly on the inner tread near the ball of the foot, a stability shoe is a good choice for you.
A motion control shoe is one that helps with moderate to severe pronation.. If there is severe wear on your sneakers on the inner tread near the ball of the foot, motion control shoes are an excellent choice for you.
If you need additional assistance choosing the best shoe for your needs, please email us.
What Is A Shoe Last?
A shoe last is a 3-dimensional wooden or plastic mold upon which a shoe is constructed. The last used during shoe assembly can affect the overall fit of a shoe, and all lasts include the following dimensions: heel width, instep height, forefoot width, and toe box depth. Some of our shoes feature a deeper toe box or a wider forefoot, while others might offer a narrower heel. We manufacture shoes using a variety of lasts and offer extensive width sizing to allow for the best overall fit in the shoe industry.
We aim for a 360° fit, while most other companies simply try to fit your length. The vast majority of shoe fit issues can be resolved by changing either the size or width (or both), and the last upon which a shoe is built could also affect fit.
If you are able to go into any shoe store and purchase a shoe right off the shelf, we suggest choosing a standard width (B for women and D for men). If wider or narrower widths suit you better, we certainly have many options for you. To discuss different fit types, please reach out to us via phone or email.
SHOE CARE INSTRUCTIONS
My shoes squeak. What can I do?
We make our shoes with removable inserts. Sometimes air or moisture can get trapped between the insert and the rest of the shoe and cause a squeak, or the way an orthotic fits can cause friction and therefore noise. A common fix that often works is to sprinkle some baby powder down into the shoe. Squeaking is common if you wear your own orthotics, so try baby powder or even a folded paper towel or dryer sheet, and you should notice an immediate difference. Contact us if you still have trouble.
How do I clean my shoes?
The suggested cleaning method for New Balance shoes is to use a light bristle brush (old toothbrush) and a light detergent (dish washing or laundry). Scrub the shoes with the brush and use a damp cloth to wipe clean. You can also immerse them in water. Allow shoes to air dry thoroughly for about twenty-four hours. If purchasing a cleaning product, be sure that it is silicon-based to prevent any possible damage to the footwear. Putting shoes through a washing machine cycle is NOT recommended. **Note that if you have suede shoes or leather shoes you would need to use a suede or leather cleaner. Follow the instructions on the brand of cleaner you are using to clean your shoes.
MISCELLANEOUS
How Do I Subscribe To Your Email List?
There are a three ways to sign up to our newsletter to receive our updates:
When you visit our website for the first time, a pop up will appear on your screen inviting you to subscribe to our newsletter. Simply type in your email address and follow the prompts.
Log into your New Balance account and click on the MY ACCOUNT tab at the top of the page. You will be directed to your Account Dashboard. Edit your newsletter subscription by clicking on 'Edit' under 'Newsletters', ticking the 'General Subscription' box and then clicking on 'Save'.
Scroll to the bottom of the web page and click the 'Newsletter Sign-up' link under 'Stay Connected'. You'll be redirected to a newsletter signup page, where you'll need to fill in your details and tick the 'I would like to receive further communication from New Balance' checkbox.
Note that in all instances, you'll be asked to verify your email address via email, so do keep an eye out for a New Balance email inviting you to confirm your address.
How Can I Unsubscribe From Your Email List?
Log into your New Balance account and click on the MY ACCOUNT tab at the top of the page. You will be directed to your Account Dashboard. Edit your newsletter subscription by clicking on 'Edit' under 'Newsletters', ticking the 'General Subscription' box and then clicking on 'Save'.
You'll receive an email asking you to verify that you wish to unsubscribe from our updates, so do keep an eye out for a New Balance email asking you to confirm a change in your subscription.
Find a Store Near You
Use our Store Locator to find a New Balance store near you!
New Balance Sponsorship
Thank you for your interest in New Balance! Because of the number of requests we receive and the budgeted resources available, we are unable to sponsor events, teams or individual pursuits.
We wish you the best in your future achievements!
You're on the New Balance South Africa site.
Pricing and product availability may vary by region.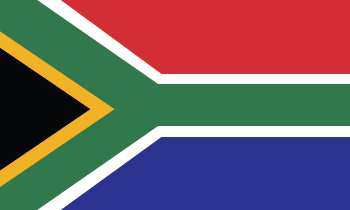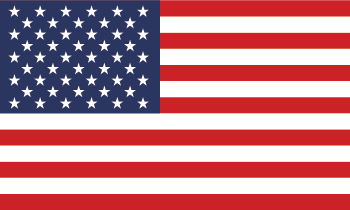 See all regions